Site Search
| | |
| --- | --- |
| Store Venues | |
Product Categories
Share This Page


Coupon code OCT31 will give you 31% off of your entire purchase.
Now through November 3rd.

* The coupon code and sale applies to purchases from this web site only. Coupon codes do NOT apply to; shipping charges, or sales tax. This offer expires November 3, at midnight.
Jump to a Section:

Our privacy policy is very simple. We don't share any personal information with anyone ... EVER. In other words, any information we obtain during purchases or by any other means will not be used for ANY other purpose except for us to communicate with you. We value our own privacy very highly and we assume that you value yours as well. Your trust in us in providing private information will be honored above all else.





E-mail is unfortunately becoming a less and less reliable communication medium due to all the measures taken to fight SPAM and Phishing e-mails. The sad truth is that more and more these days, legitimate e-mails are getting deleted without review or pidgeon-holed in junk mail folders.

If you have sent us an e-mail and we have not responded, then it means that either we did not get your original e-mail, or you have a SPAM filter or other e-mail feature that is blocking our return e-mail.

Please add both our ResonantEnergies.com and EnigmaCreations.com domains to your e-mail friends list. If you are expecting a reply and have not seen it, check your deleted mail or the junk mail folder.

Barring all that, if you are trying to contact us by e-mail and we are not responding, please give us a call.





Non-fragile items, such as cloth patches or labyrinth magnets, ship in a padded envelope or box as appropriate for the item. Internal padding may be used to separate multiple items.

Fragile items are shipped in a box as appropriate for the item(s). Fragile items are wrapped in microfoam or bubble-wrap and separated from other items in the same box. Remaining air space in the box is filled with padding to safely isolate items from the box sides. Some heavier items may be double boxed with a smaller box isolated inside the outer box.

All shipping containers are securely taped to avoid accidental opening during shipment.



Most all items ship from our location in Foothill Ranch, California, 92610, USA. Some special items may ship from various distributor or manufacturer locations within the USA.



Purchases normally ship within 1 business day of a completed payment. International shipments may require up to 2 business days to ship. If there is any anticipated delay beyond the above standards, the buyer will be notified by e-mail.



Our standard is to charge actual shipping costs based on the completed package weight plus a small handling charge to cover the additional cost of packing, boxes, labels, paper and delivery to package drop points.

Our shopping system may show you any of several shipping rate categories, based on your shipping address. For US based addresses you may see either "Western US Standard", "Central US Standard", "Eastern US Standard", or "US Territories". Alaska and Hawaii are included in the "Eastern US Standard" rates because the shipping costs to those two states is equal to the Eastern rates. For Canada you will see "International Standard", and for the rest of the World you will see "Worldwide Standard".

IMPORTANT: Effective January 27, 2013, the US Postal Service raised postage rates for all services. Most increases were in the range of only a few percent. Most heavily impacted were the rates to Canada, as shown on our "Canada & the World" table. Increases for Canada exceeded 40% at the lowest weight levels. We sympathize with how this may impact our customers. However, due to this increase being the greatest at the lowest package weights, meaning the least expensive purchases, we are unable to absorb or offset the increase. Therefore our shipping rates have been updated to match our new postage costs. Customers can mitigate the increase, (or increase the efficiency of their shipping costs), by purchasing more items at one time. For example, shipping one pack of incense to Canada might cost $7.99, but shipping two packs might cost $8.69, an increase of only 70 cents, and that cuts the shipping cost per pack almost in half. Please see our article on getting the most from shipping in our eZine section for more information on increasing the efficiency of shipping.

The rates for the USA and Territories are as follows:

USA & US Territories
Weight (3 oz to 10 lbs)
Western
Central
Eastern
Territories
0 oz - 3 oz:
$2.69
3.01 oz - 5 oz:
$2.99
5.01 oz - 7 oz:
$3.39
7.01 oz - 10 oz:
$3.89
10.01 oz - 13 oz:
$4.39
13.01 oz - 16 oz: (1 lb)
$6.59
$6.79
$7.49
16.01 oz - 32 oz: (2 lbs)
$8.49
$9.29
$10.89
32.01 oz - 48 oz: (3 lbs)
$9.99
$11.69
$14.49
48.01 oz - 64 oz: (4 lbs)
$12.29
$14.29
$17.29
64.01 oz - 80 oz: (5 lbs)
$13.99
$16.29
$19.79
80.01 oz - 96 oz: (6 lbs)
$15.79
$17.99
$22.49
96.01 oz - 112 oz: (7 lbs)
$17.79
$19.79
$24.99
112.01 oz - 128 oz: (8 lbs)
$19.49
$21.69
$27.99
128.01 oz - 144 oz: (9 lbs)
$20.99
$23.49
$30.99
144.01 oz & Up: (10 lbs+)
$22.59
$25.29
$33.69
The rates for international destinations are as follows:
Canada & the World
Weight (4 oz to 10 lbs)
Canada
Worldwide
0 oz - 4 oz:
$7.99
$9.89
4.01 oz - 8 oz:
$8.69
$12.49
8.01 oz - 12 oz:
$9.29
$14.49
12.01 oz - 16 oz: (1 lb)
$10.49
$15.99
16.01 oz - 32 oz: (2 lbs)
$15.49
$22.99
32.01 oz - 48 oz: (3 lbs)
$20.49
$29.99
48.01 oz - 64 oz: (4 lbs)
$25.69
$35.99
64.01 oz - 80 oz: (5 lbs)
$36.39
$53.99
80.01 oz - 96 oz: (6 lbs)
$37.79
$56.99
96.01 oz - 112 oz: (7 lbs)
$39.99
$60.99
112.01 oz - 128 oz: (8 lbs)
$41.99
$64.99
128.01 oz - 144 oz: (9 lbs)
$44.29
$68.99
144.01 oz & Up: (10 lbs+)
$46.99
$72.99
* NOTE: We offer products that vary widely in weight. In situations where the weight of all items purchased creates a package with an actual shipping cost significantly higher than the flat-rate that was charged on the order, we may be forced to invoice for some additional shipping cost. We will only take this step if it is absolutely necessary, and you will have the right to opt-out of the purchase, either in whole or in part, and receive a refund if you disagree with the additional shipping required.



Many of our items are marked as having FREE shipping. Free shipping will be maintained in the shopping cart for as many items as you wish to add that have free shipping. If you add an item to the cart that is charged for shipping, then the total shipping rate will be based on the total weight of all items that DO NOT have free shipping. For example, if you add a 10 ounce crystal to the cart that has free shipping, and then add a 1 ounce incense to the cart, then shipping will be based on the incense weight alone.

Free shipping is NOT supported to international destinations. For international orders we will figure out the most cost effective shipping for the combined package and send a PayPal invoice for the shipping charges.





U.S. destinations include the contiguous 48 states, Alaska, Hawaii and U.S. territories. For these locations we use USPS First Class for packages up to 13 ounces, and Priority Mail for packages over 13 ounces. Both mail classes have the same delivery times. Depending on the package weight or size we may also use UPS Ground or Fedex Ground. Faster shipping methods are available upon request, but may be limited based on the time of day of the purchase. Faster methods will require additional billing.



Destinations outside the U.S. as defined above are normally shipped by USPS First Class International for packages up to 64 ounces and Priority Mail International for packages over 64 ounces.



We currently offer shipping services to a limited group of international destinations. If the shopping cart shows a message saying "We do not ship to your location" for a given international destination, then the destination is one that we do not service. If you have completed the checkout to an area we do not serve, then your order will be refunded. Some normally served areas and countries may also be excluded when a specific item type cannot enter the country. Currently we are aware that nothing organic can enter Australia or New Zealand. That excludes our Crystal Pillows and Sage & Herb products from those countries.



All U.S. shipments and international shipments we send have either a tracking number, a confirmation number, or a customs number. These numbers will be e-mailed to buyers in the form of a shipping notice. If you do not receive the notice, see the E-Mail Policy section above for more information. Only tracking and confirmation numbers for US addresses will contain tracking and progress data. International customs numbers are for identification purposes only.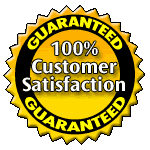 If you are not completely satisfied with your purchase, return the item to us in its original condition within 14 days of the purchase date and we will refund your complete purchase price. Please contact us for specific instructions based on the item type before sending any return.

Buyers are responsible for correctly packing, adding confirmation numbers, and for shipping and insurance costs to return the item. Insurance is required for return shipments over $50.00 in value. We cannot complete exchanges or refunds if the package does not reach us. Be sure that you have our address and all details correct before shipping the package.

Outlet Store sales are final and are not eligible for returns or exchanges.



| | |
| --- | --- |
| Validation | Newsletter |